US Based Hermetic IC Assembly & Test Facility serving the semiconductor, Military and Aerospace Industries since 1984
Because What We Do Matters
If you're looking for turnkey monolithic or hybrid assembly, fully compliant qualifications, complete burn-in services, or any stage in between, you've found your answer. We're here to take your design and ensure timely delivery of the final product for your customer.
At Golden Altos, we're committed to providing the semiconductor, military, and aerospace communities with quality service building both single chip and hybrid products.
Quality isn't just a word at Golden Altos. We continually strive to deliver the finest products, services, and documentation. We do this through our own internal quality system as well as regular certifications through outside and government agencies.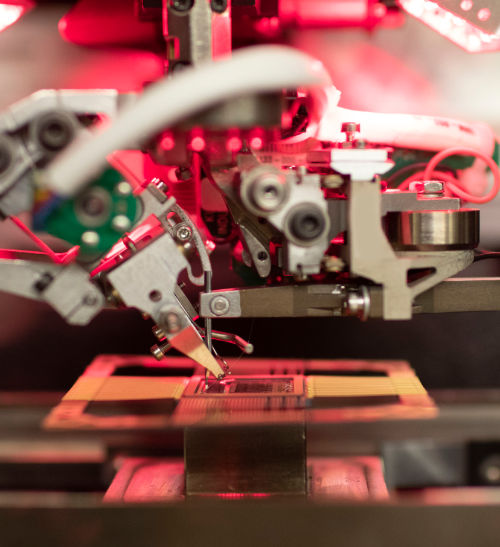 Golden Altos offers complete on-shore, in-house, hermetic, high-reliability assembly including all quality conformance testing for MIL-STD-883 and MIL-PRF-38535 requirements. For hybrids and MCMs, we currently build to the MIL-PRF-38534 standard.
Since March 2000, Defense Logistics Agency (DLA) has evaluated Golden Altos Corporation's laboratory and found it suitable for performing testing in accordance with the Department of Defense specifications.
The design is finished and the wafers are at the fab. Now it's your job to get the part into production. Whether you're new to the process or you just want to get your weekends back, Golden Altos is here to help.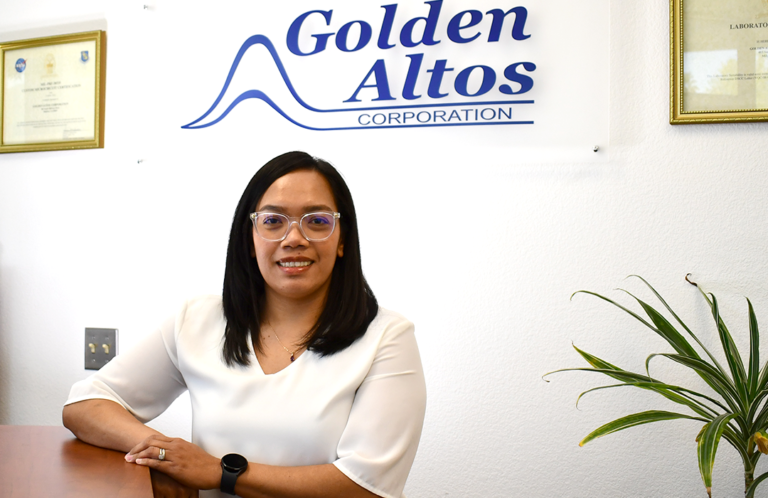 At our organization, we are proud to have Karla Dy as our QA Supervisor. With her expertise and commitment, she has made significant contributions to
Read More »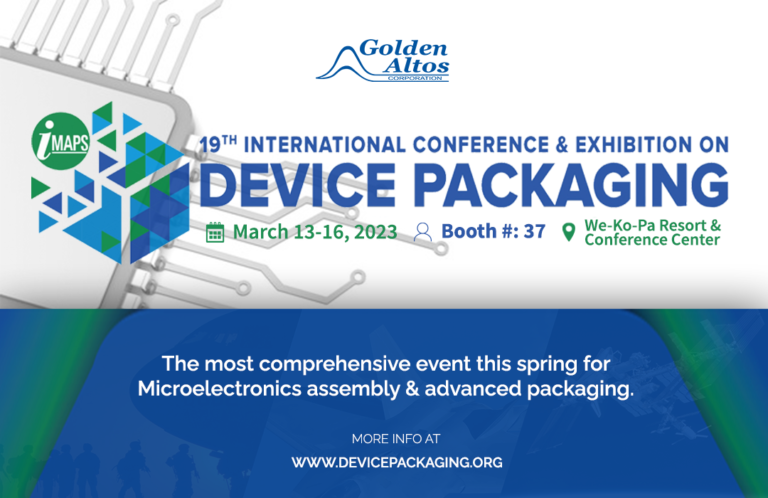 Milpitas, CA – March 12, 2023 -Golden Altos is excited to showcase latest solutions at IMAPS Conference as Exhibit Hall opens in just one day.
Read More »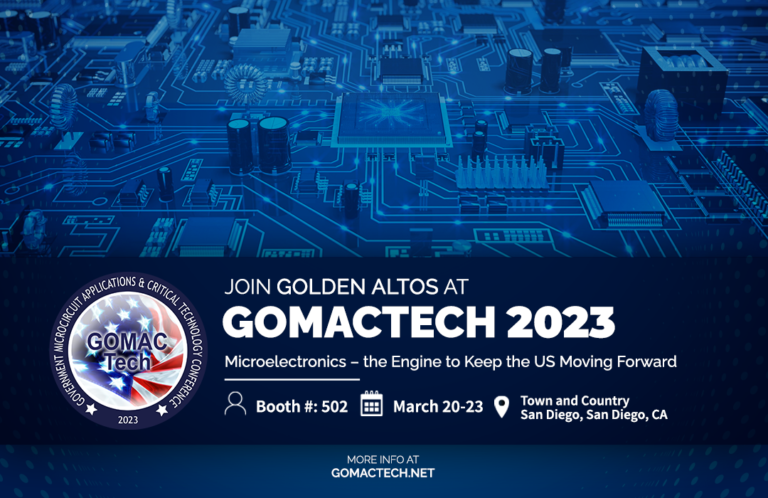 Golden Altos is thrilled to be back at GOMACTech once more. We look forward to connecting with our peers, partners, and customers in the industry
Read More »