The NSW S400 will increase the dispensing capabilities of die attach materials with increased speed and precision.
As part of Golden Altos' objective to provide consistently high quality, reliably-assembled components at the shortest possible turn around, the need to supplement the MAT 6400 die attach system was quickly recognized. The demand and complexity of hybrid assembly die attach with multiple adhesives, both conductive and non-conductive, was a task not fully met by our current equipment. Enter the NSW S400.
The NSW S400 Expands Capabilities
This equipment acquisition expands our capabilities and adds various features and dispense patterns not possible previously. The S400 is designed for the complexity of hybrid assembly with its sizeable 320mm x 320mm work area on a solid granite base. The other major features of the NSW S400 include:
XY Accuracy: ±20μm (0.020mm)
Z Accuracy: ±20μm (0.020mm)
XY Repeatability: ±10μm (0.010mm)
Z Repeatability: ±10μm (0.010mm)
Golden Altos now has the capability to dispense complex patterns for most hybrid application. These patterns can be applied in both single and array format.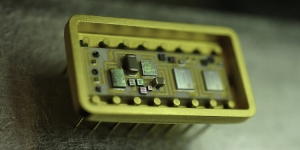 Additional patterns can be added later to complete the hybrid assembly. Both visual and X-ray inspection shows void free die attach due to precise adhesive dispense patterns developed by Golden Altos.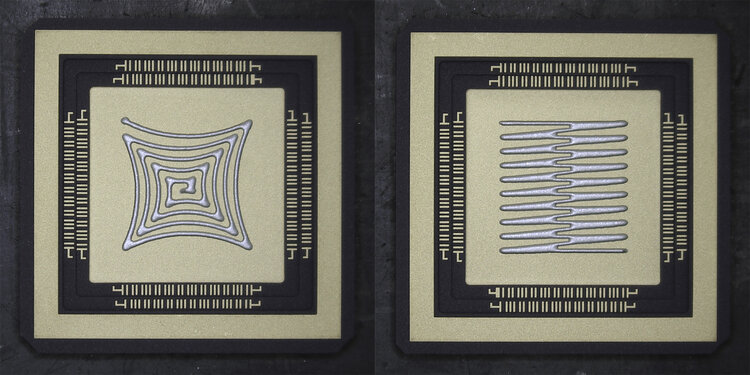 Ben Mendoza, Golden Altos' VP and General Manager added, "The NSW S400 increases our capabilities in processing hybrid die attach assembly with a variety of die attach adhesives. This, coupled with the flexibility of our existing equipment, allows us to handle fragile die and devices including MEMS, VCSEL, and sensors. The different die attach adhesives and patterns available to us allow Golden Altos to offer customers a variety of solutions to meet their quality and reliability standards for both discrete or hybrid products. All of these can be delivered in a timely fashion in either prototype or production volumes."
For more information on how the S400's capabilities can meet your needs as a customer, click here to get in contact with the Golden Altos team.